Greetings from my isolation outpost to yours. A few thoughts as we enter a second month of social distancing—or longer for those in some parts of the world:
Staying apart may bring us together: We're still living in an age of rage, but this pandemic has presented us with a common enemy. Ideological divides won't disappear anytime soon (read: ever), but let's take solace at the extent to which neighbors are looking after neighbors, families are rediscovering each other, and governments, corporations, and the scientific community are banding together to find a solution to this virus and minimize its toll.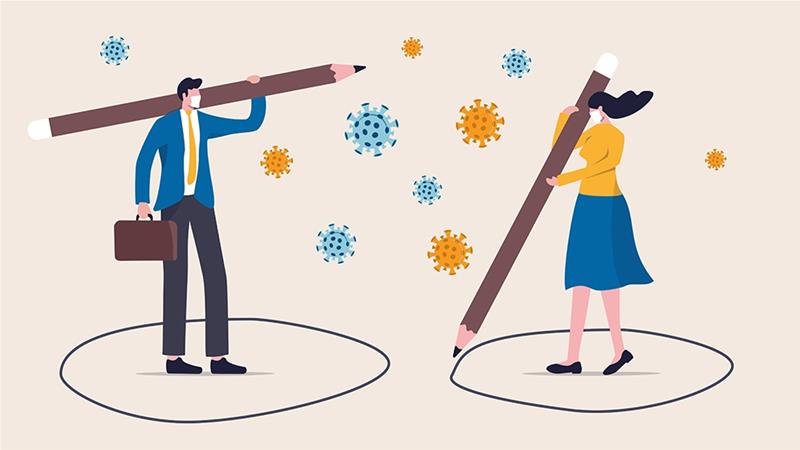 Words matter but less so than actions: Most of us are hearing words of comfort, resilience, and hope from our favorite brands—but what we're really paying attention to is how they're helping. Are they supporting their workers and customers through this crisis? Donating to healthcare and other mitigation efforts? Pivoting away from business as usual to produce essential goods? Brands that make their mark today will be rewarded in less fraught times.
We have a chance to reset rather than resume: When we finally are permitted to leave our homes and return to work, when we can gather with friends and travel freely, life will begin to return to "normal." But is that what we want? What has this crisis taught us about life-work balance and priorities that should translate to new workplace policies in the post-COVID-19 era? What have we learned about our own priorities that will color our personal and career planning? As a society, must we return to hyper-competitiveness—or can we keep hold of some semblance of collaboration and caring? Can the global effort to combat the pandemic be extended to fight climate change and other mega-challenges?
Food for thought in these troubled times.
Stay safe. Be well. And hang in there!