Cultural Trendsightings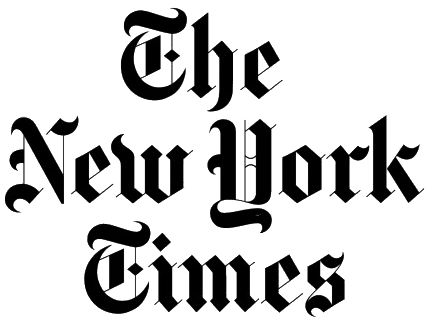 Is Tinsel Canceled? –
The New York Times, Published Dec. 18, 2019Updated Dec. 20, 2019
On the normalization of chaos: "The overall big trend is chaos—and the normalization of chaos—the fact that we assume something is going to be chaotic versus Zen … And so a lot of people are looking for safety, looking for security, looking for purity, looking for less being more—with a lot of emphasis on faux solutions, things that make people feel better even when they know things haven't gotten better."
The polar ice caps are melting before our eyes. Artificial snow will not be de rigueur this year.
Even as whales starve because of the plastic they have consumed, and landfills swell beyond all reason, one age-old holiday tradition that has been hard to shake is the habit of excess.
Between Thanksgiving and New Year's Day, Americans produce a colossal amount of waste, throwing out, by some estimates, 25 percent more stuff than they usually do, over one million extra tons of garbage each week. Food waste is a contributor, and so is traditional wrapping paper, the kind pocked with glitter or coated with plastic for that festive sheen, and therefore unfit for recycling.
According to the National Environmental Education Foundation, each year, on average, we discard 38,000 miles of ribbon, $11 billion worth of packing material and 15 million live Christmas trees.
---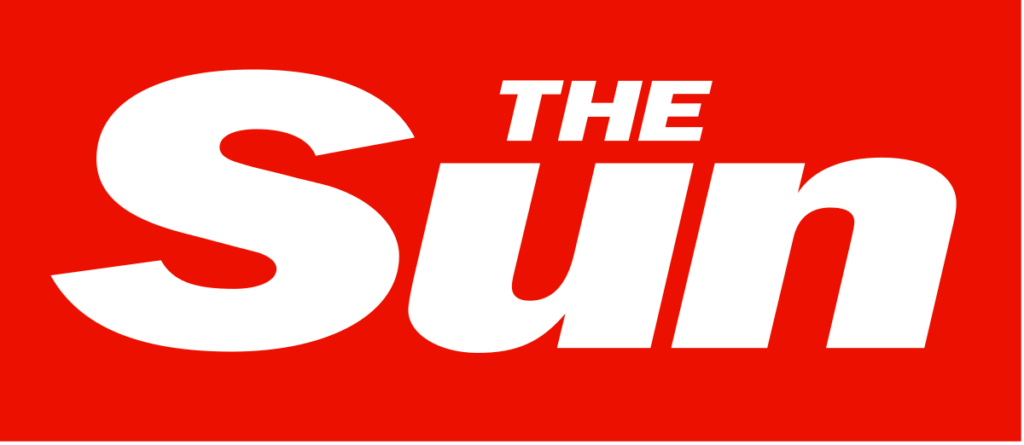 Expert predicts hugs, clean air holidays and romance with your gadgets will be among top trends of 2020 –
The Sun, 2 Jan 2020, 0:42Updated: 2 Jan 2020, 16:25
On the normalization of chaos: "The overall big trend is chaos—and the normalization of chaos—the fact that we assume something is going to be chaotic versus Zen … And so a lot of people are looking for safety, looking for security, looking for purity, looking for less being more—with a lot of emphasis on faux solutions, things that make people feel better even when they know things haven't gotten better."
FOR more than 30 years Marian Salzman has been one of the world's most accurate trend spotters.
The 60-year-old predicted the clean eating craze, the rise of the snowflake generation and metrosexual men and she was one of the first to warn of the 2008 financial crash.
Today we hear what New Yorker Marian – whose Annual Trends report is a bible for companies wanting to know the next big thing – is predicting for 2020, which she believes will be the Year of the Hug.

---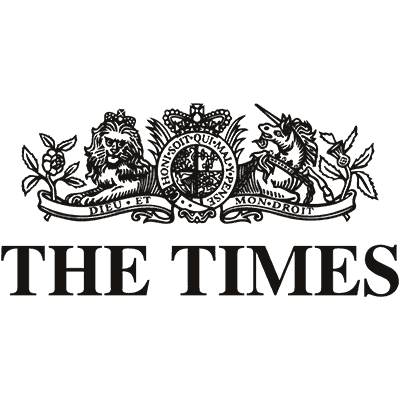 Weighted blanket is cuddly antidote to tech overload –
The Times, by Alice Hutton, 22 December 2019
On the normalization of chaos: "The overall big trend is chaos—and the normalization of chaos—the fact that we assume something is going to be chaotic versus Zen … And so a lot of people are looking for safety, looking for security, looking for purity, looking for less being more—with a lot of emphasis on faux solutions, things that make people feel better even when they know things haven't gotten better."
She is the woman who popularised the term "metrosexual", and forecast cultural phenomena such as "clean eating" — now she has a prediction for 2020's hottest trend.
Salzman, 60, believes we will increasingly reach for such things as weighted blankets, "cuddle therapy" and compression wear because our "obsession with technology" is causing a chronic lack of physical contact, known as "skin hunger".
It will be the year of the "weighted blanket", according to the futurologist Marian Salzman. The quilts, often filled with thousands of tiny glass beads, claim to mimic the human touch and ease the symptoms of depression, anxiety and insomnia.
While the internet has created limitless ways of keeping in touch via email, WhatsApp, FaceTime and Skype, scientists have raised concerns about the repercussions for the human psyche as we replace regular, physical contact with virtual encounters.
Dr Harry Farmer at the University of Bath's human computer interaction, known as the Create Lab, said skin hunger was the result of a lack of human touch, which is "vital on a biological level" because the endorphins help us "relax, regulate mood and build social relationships" as well as aid our immune systems in fighting disease.
The weighted blanket has some celebrity fans, such as the reality TV star Kourtney Kardashian, who has posted about them, and the Oscarwinning actress Jennifer Lawrence, who put one on her wedding list.
In September, John Lewis became the first British high-street retailer to launch its own weighted blanket range, costing between £60 and £110, depending on the weight. Sales have risen 177% over the past week, the retailer said.
Online reviews claim the blankets help with anxiety, restless leg syndrome and as a sleep aid for autistic children. "Best invention ever," wrote one customer. "I use this for when I really feel like I need a hug."
---

"2020 Trends" –
Sky News with Colin Brazier, Dec. 2019

On the normalization of chaos: "The overall big trend is chaos—and the normalization of chaos—the fact that we assume something is going to be chaotic versus Zen … And so a lot of people are looking for safety, looking for security, looking for purity, looking for less being more—with a lot of emphasis on faux solutions, things that make people feel better even when they know things haven't gotten better."
On why today is more chaotic than previous turbulent eras: "One of the things that is different is that Mother Nature is finally breathing revenge on us, on a global level. So If I turn my TV on … I look at the fires that have ravaged California over the last 12 months … I look at what's happening in greater Sydney, and I begin to understand that not only is that chaos the chaos of fire, the chaos of nature, but it's also the chaos of a lack of clean air. So the fact that clean air is a luxury trend really kicks in. I look at the shootings that happened in the last 48 hours [in the U.S.], and what I think is it's a combination of disorder [and] the constant connectivity. I know it's disordered because I'm constantly logged on, which is why I think you're seeing a lot of reactions in the form of digital detox and people pulling backward [from social media]."
---

PR Masters Series Podcast, Episode #14 – Marian Salzman –
CommPRO.biz, September 2019

The Stevens Group is pleased to present a new podcast series that salutes the masters of public relations and revels in their observations, insights and advice to PR professionals. The special guest is Marian Salzman, SVP, Global Communications, Philip Morris International (PMI).

---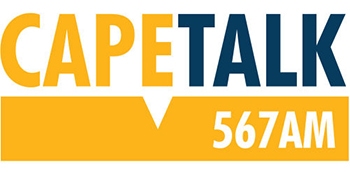 CapeTalk (radio)
Marian Salzman interviewed in advance of her talk on 'The Evolution of Women in Pop Culture and Beyond"
March 2019
---

"Marian's Predictions: What the Near Future Holds for the World and How to Deal with It"
Vremya (Kazakhstan), June 2019
"…I would probably call anger the main trend [I'm seeing]. People are becoming more and more angry. They are angry at each other, at national institutions and media, just at everything they are faced with. They are disappointed in everything, they have less trust in each other, and this makes them more localized; they want to be a part of a smaller community, one where they feel comfortable, where they know everyone and can manage the situations…On the one hand, the world has become increasingly global, but on the other, people are becoming more and more local. They want to live in a smaller, controlled world of their own [making].
"The second trend is the disappearance of our conventional gender roles, with men becoming feminized and women masculinized. People can now choose their gender. I know that in Kazakhstan, it is a very controversial topic, but in the West, people have come to believe a child can decide whether he or she is a man or a woman. In the West they say gender is not a given…but something you can choose…"
---

"Powerful Women: Marian Salzman"
JOURNAL (Croatia), May 2019
On "life as a brand" and the Kardashians: "Andy Warhol said that every person would have their 15 minutes of fame… Today we can cash in that fame. But the Kardashian family is much more than that. I'm not a big fan of theirs, but they are so brilliantly marketed; for example, no consumer product has been placed on the market like Kim Kardashian's buttocks.
"If you think about her role in society, she has changed so many of our social standards: She is [in a biracial marriage], she had a surrogate pregnancy, she has given…honest statements about her family's dynamics. The Kardashians have made us think about transgender people…I think they have done much more than a lot of famous people. I would say that Kris Kardashian Jenner is the ultimate brand manager. If she had been leading Pepsi, they would have been in another place entirely today.
"In fact, we are all brands. Your resume is your brand positioning; your LinkedIn profile is part of your brand positioning…"
---

"2019 Will Be the Year That We Will Stop Hiding Our Age, According to This Trend Prophet"
Marie Claire (Greece), April 2019
"Marian Salzman is one of the most powerful women of our time as she has the ability to predict successfully the trends that will concern us in the near future…Every year Salzman publishes a list of such trends called the Annual Trends Report and the world's largest companies trust it as a Bible. In the list of 2019, along with global conflicts, the end of politeness and ecological disaster, she has also predicted the highly promising 'age proud' movement.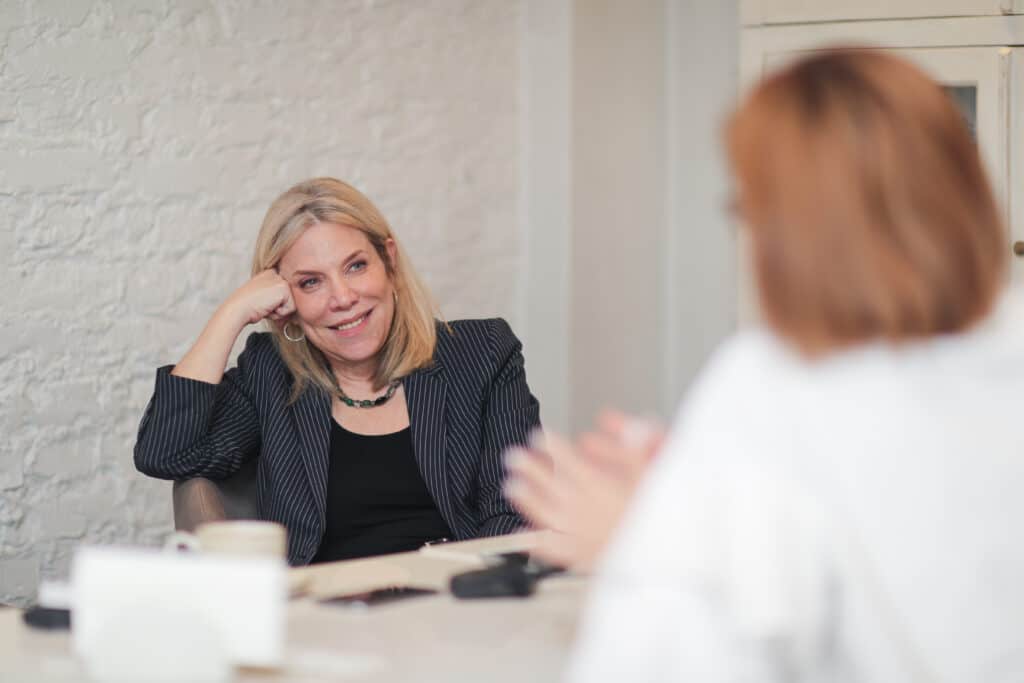 "…Everything has to do with the positive attitude, explains Salzman. We have to distinguish pro-aging from anti-aging; we do not want to look younger, we just want to look beautiful in every decade. The issue is that the woman has the option to intervene as she wants in her appearance to feel better with herself, not to look 20 years younger.
"But let's not forget that the 'age proud' movement is not limited to appearance. We must recognize that the older woman has more experience and stronger perseverance, and that is something worth respecting. She can now wear presbyopia glasses, but she can certainly handle calmly and effectively a job crisis or a home problem.
"…The new image presented by Salzman is incredibly liberating and refreshing. I wish 2019 to be the year that we all will [overcome] our insecurities…and be talking about our age unambiguously. #BeAgeProud #BeBoldClaimOld."
---

"Age Proud: The New Trend That Wants You to Be Proud of Your Age!"
Queen (Greece), April 2019
"[Marian Salzman] is one of the most dynamic women of our time and, as time has proved, has managed to predict some of the most prevalent trends in recent years…The list of the top trends that each year she prepares is the 'bible' of modern companies, and what it says is taken seriously by the most distinguished leaders in the world.
"Now…according to her, we are stepping fast into an Age Proud era! What does this mean? That now, women will not feel bad about their age. Instead, they will feel proud of the years they 'count.' Indicative of the influence of Salzman…estimates are that by the time she talked about this new trend, the hashtags #BeAgeProud and #BeBoldClaimOld are already doing the rounds of the internet, with many women taking to the floor, revealing their age.
"…For Marian Salzman, 80 will soon be the new 60, just like 40 is now the new 20! Marian, we worship you!"
---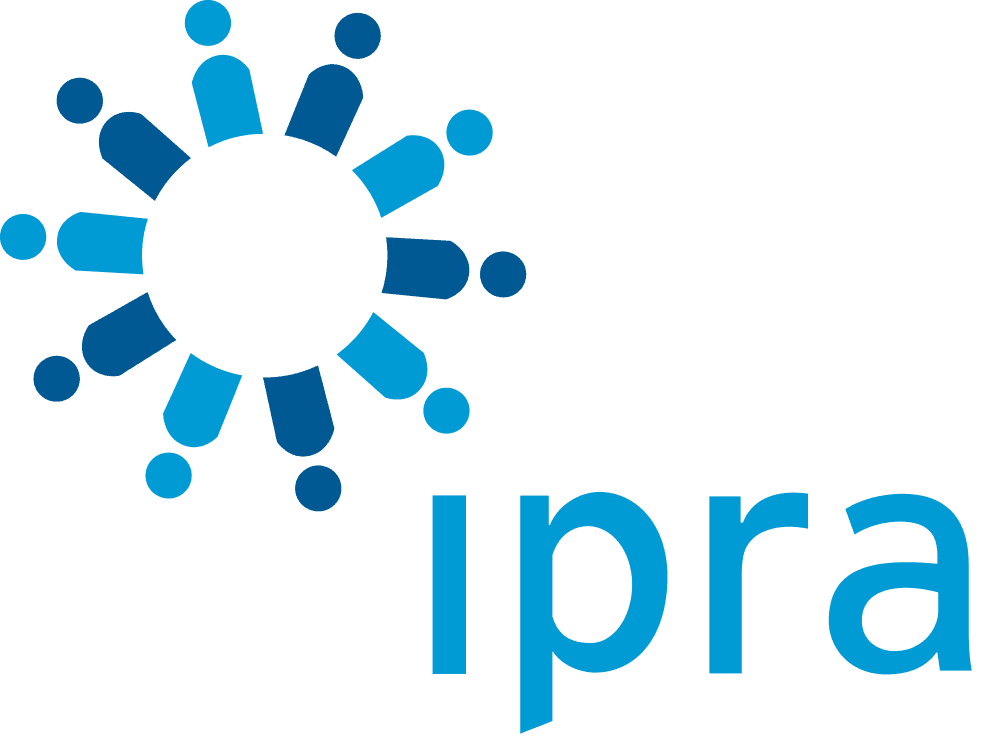 "No Conversation, No Civilization"
IPRA, March 2019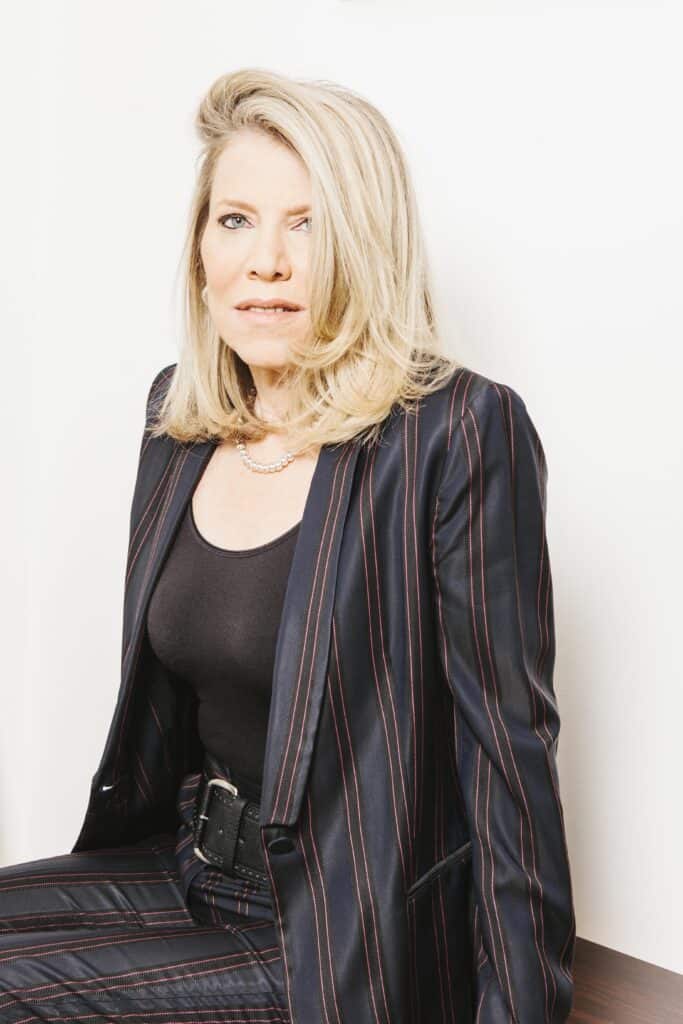 Marian on divisiveness: "What concerns me about the practice of conversation fading isn't just a matter of my personal taste. Sure, I don't like seeing people totally rejecting points of view and people out of hand, just because they seem to be on the other side of a chasm. I find it dumb when people are so certain that their opinion is right that they can't imagine they might have something different to learn from other people's perspectives. What concerns me is less a matter of taste than a matter of practicality. We are now all facing a whole lot of huge and hugely complex global problems that don't have quick fixes. Faced with creaking social systems, social divisions, public health issues, refugee crises, climate change and environmental collapse, the complexity and uncertainty of it all is getting too much for many people to tolerate.
"It's tempting to believe those who reject open-minded conversation and instead advocate for simple solutions applied with single-minded determination, regardless of what others think. Yet experience shows that effective solutions start with opposing sides spending time together, taking the time not just to hear each other out but also to feel each other out. In other words, effective solutions start with conversations."
---

"Why 2019 Will Be the Year You Stop Lying About Your Age!"
Daily Mail, March 2019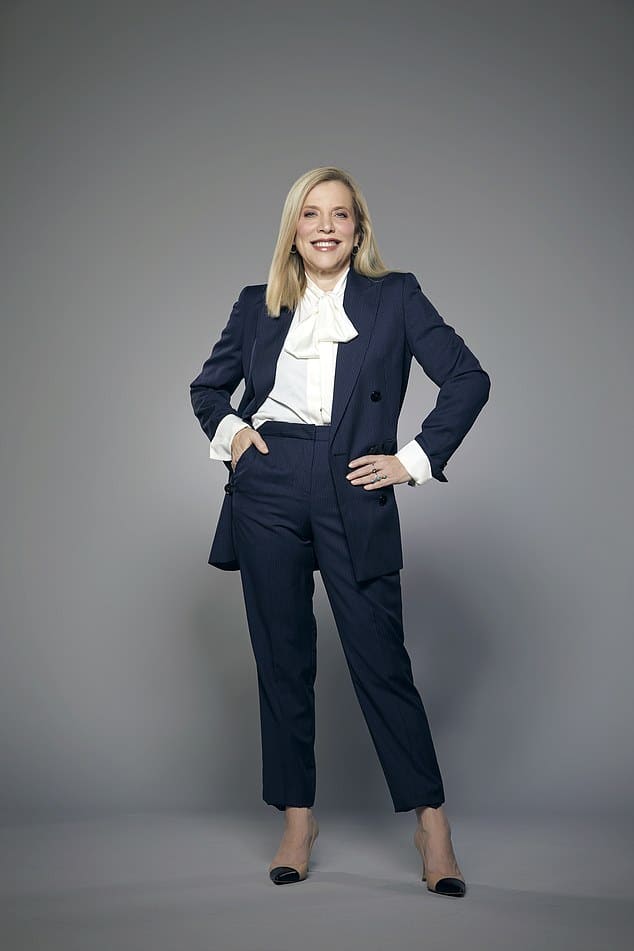 "Marian Salzman" has detected a new elasticity about age. A woman in her 50s might be a grandmother or a new mother…She has form when it comes to predicting the Next Big Thing. Salzman was among the first to spot that single professional women would become the new free-spending yuppies. Her research and the first Bridget Jones film led to the infamous Time magazine cover story 'Who Needs a Husband?' in 2000.
"She brought the concept of the 'metrosexual' to the mainstream (it was deemed word of the year by the American Dialect Society in 2003); predicted the power of bloggers; and knew we'd all be addicted to our mobile phones. More recently, she identified that 'sleep is the new sex,' long before the influx of self-help books on sleep, and was way ahead of our 'clean eating' obsession.
"Put simply, Salzman knows what you'll be thinking about, shopping for and discussing endlessly, years before you do. So if she tells us to celebrate ageing, we need to get with the programme."
---

"Marian Salzman 2019 Trends Interview"
Female.com.au, March 2019
"…I think social media is old news. What's now is constant connectivity and an always-on mindset, offset by moments when we log off, tune out and try to reboot off the grid. The lack of filter is part two of this way of life. Because social is now normal, versus special, we spout the first things that pop into our minds, and rail relentlessly…"
---

"Stuff Is the Past, Ideas Are the Future"
House & Garden (South Africa), March 2019
"…Disruption is pretty much the coolest thing happening in both the marketing and design space, and I think it is re-thinking absolutely everything. Why do we have a dining room if we have a kitchen? Why do we have a living room versus a living space? …Design is actually at the very centre of cultural and life transformations…What is life and what is work? It's all blurred together, and I think we are now going to design new ways of managing those things into one lifestyle…"
---

"Interview with Marian Salzman, Global Trendspotter and Author"
Divine Magazine, January 2019
"#BeBoldClaimOld is a mantra beginning to resonate at a time when Sharon Stone and Angela Bassett recently turned 60 (both posted bikini pics to celebrate), and Jane Fonda's still going strong at 81. And who can miss the whole wave of older women gaining social media followers for their style? They even have a name: the Insta-grannies. As we age healthier, it should follow that society recognizes that maturity equals wisdom, and the value of elder statesmen often far outweighs any downside."
---

"#BizTrends2019: Top 12 Trends for SA and the World"
Bizcommunity (South Africa), January 2019
Marian Salzman says: "Ikea is partnering with designer Tom Dixon on a new collection to help make 'homes the new farmland.' So watch the growth of next-generation appliances that bring hydroponics to the kitchen table (e.g., Babylon Micro-Farms). It's the ultimate in retro-futurist and a nod back to indigenous people and what they farmed."
Business and Marketing Insights

"A Legendary PR Expert Reveals How to Be a Businesswoman"
Mail.kz (news aggregator, Kazakhstan), June 2019
On whether female leadership can spur a company to success: "The point is not who is at the steering wheel. Ideally, the issue is not someone's leadership, or the question of equality. Ideally, there is mutual respect, when everyone takes into account the [distinctions] of the opposite sex, when there is not equality but complementarity. Men and women are completely different people. We have to remember this, take it into account, whether solving work issues or negotiating. The difference in thinking, the difference in the approach to business and life are obvious. Only cooperation will help achieve perfect balance and success…"
---

"Marian Salzman: It Is Impossible to Be an Expert in Everything"
Caravan.kz (Kazakhstan), June 2019
"…You are learning all your life; at some point you realize that you already know a lot of things, but this will never make you a universal expert. That is, you should always learn. This is normal. It is normal at 25, at 45 and at 60. There should be no complacency. As soon as you relax and conclude: It is done; I am a mega-specialist; I am cool…you are toast…"
---

"A Woman in a Man's World: Marian Salzman from PMI"
Viewsofia.com (Bulgaria), May 2019
On the most important thing she's learned over the years: "You do not have the right to feel comfortable. Everything always changes, and if you are not ready to change with it, or even before it, you will be lagging behind…"
---

"Reinvention and Innovation"
The Switzer Show, March 2019
On consumer segmentation: "One thing I'm certainly seeing is brand new sectors of society. So, an 'old mom' used to be 25; today, she might be 45 or older…We're going to see a lot of demographics falling away, redefining how we market. A mom is a mom is a mom…She has to decide does she feed cereal to her kids, how much television does she allow her children, does she want only organic fibers in their bedding? So we're going to market to her as a mom, not necessarily as a 25-, 35-, 45- or 55-year-old woman."
On artificial intelligence: "I hope AI will empower the smartest people in the room to do their jobs better. I certainly think we run a risk in many of the thinking professions of finding out that the great computer in the sky replaces some of us and so we need to reinvent ourselves. I think the promise of AI is precision. The risk of AI is that it takes away the creative spark, that sparkplug that has made all the differences in the world."
On authenticity: "We're all really deeply seeking authenticity and [we're seeing] the redefinition of what authenticity is. Meaning a move away from perfectionism. I grew up in an advertising business that strove to sell you a perfect image, a dream. And I think today, with authenticity, we're looking for that perfect wrinkle. We're looking for the perfectly imperfect."
---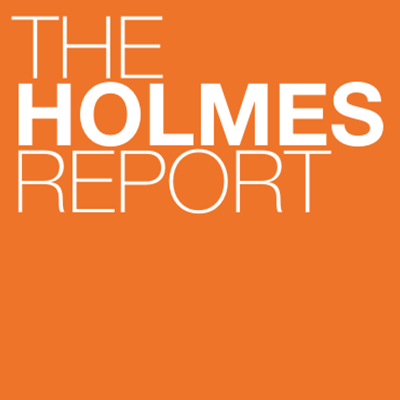 "CMOs at Davos: The Challenges of a Communication Pivot"
The Holmes Report, January 2019
"[Marian] Salzman recounted the experience of working for a failing Apple, just before it launched the computer that would become the first iMac: 'Suddenly you had a CEO with the balls to do the right thing, which was recognize the company's point of differentiation and hold true to that even when there was no new product. To me it's about guts: the ability to look at yourself in the mirror and say: 'I can survive a fail,' and that empowers you to go and do things in a new and different way.'"
---

"#BizTrends2019: The Death of Facebook? Not Quite. Meet the Social Media of the Future"
Bizcommunity (South Africa), January 2019
"…As an advertising medium, [Tinder] works as it's transactional, so based on the very idea that consumers are already there to swipe what they like. I see that becoming the new media portal, and the bulk of advertisers are not there yet. But to me, dating platforms are incredibly important as media. People go to the app and check it fifteen, twenty times a day…"